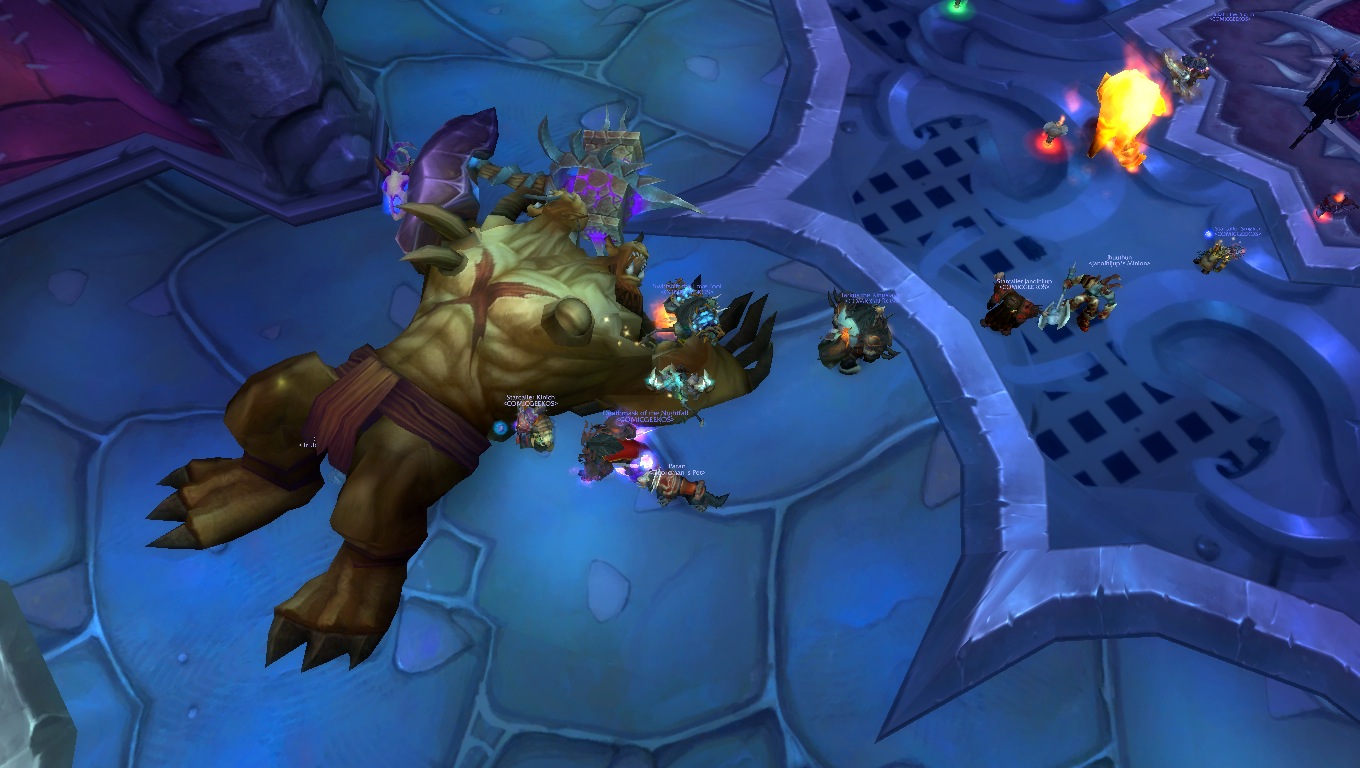 Ayer el Guild Comicgeekos obtuvo un logro que teníamos mucho tiempo de querer conseguir: "Defender of a Shattered World", por matar a todos los bosses de todos los dungeons y raids que salieron al debut de Cataclysm.  Estamos muy contentos de ese logro, y sólo nos tardamos un año!
No es que seamos tan chuecos para jugar WoW, sino que tardamos bastante en llegar a todos los raids necesarios para el logro.  Cuando salió Cataclysm nos tardamos en llegar a nivel 85 y luego en juntar a los 10 requeridos para formar un grupo de guild.  Para ese entonces decidimos completar Blackwing Descent y derrotar a Nefarian, cosa que nos llevó algo de tiempo.  Para cuando lo derrotamos ya había salido el raid de Firelands así que fuimos ahí directamente, saltándonos Throne of Four Winds y Bastion of Twilight.  No fue hasta hace poco, en medio de nuestras peleas en Dragon Soul, que volvimos a hacer los raids viejitos que nos darían el preciado título. (click en las fotos para agrandar)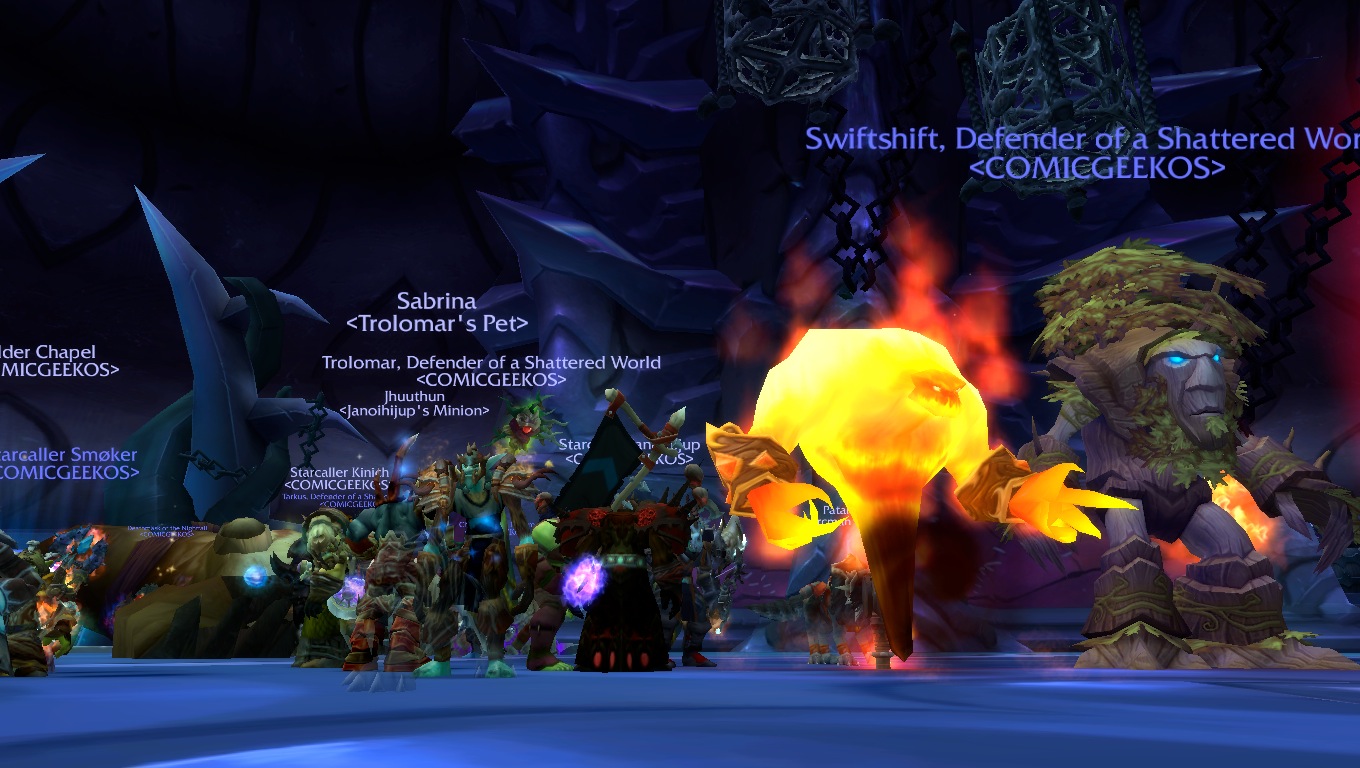 Anoche nos estaba costando pasar al maldito Zon'ozz y su pelota impredecible, por lo que decidimos terminar Bastion of Twilight. La semana pasada habíamos dejado a la mitad ese raid así que sólo sería cuestión de matar al Ascendant Council y al monstruoso Cho'gall.  No hubo mucho que contar en esos encuentros, sólo que morimos más veces llegando a la sala donde está el Council que contra el mismo Council, y Cho'gall murió a la primera (en parte por eso no tengo video de la pelea, no esperaba que fuera tan rápido).
Esto sirvió para subirnos bastante el ánimo: un título nuevo y una montura para terminar la noche!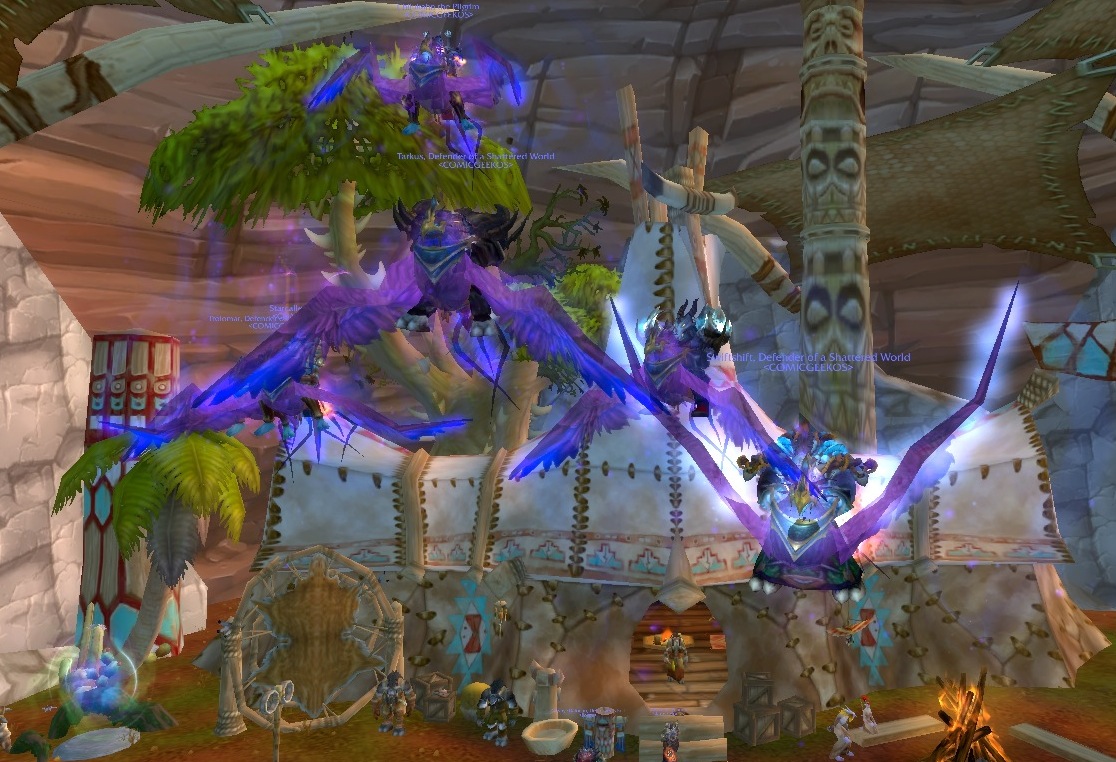 Otra foto, sólo que un metido del guild KAOS nos hizo el photobomb.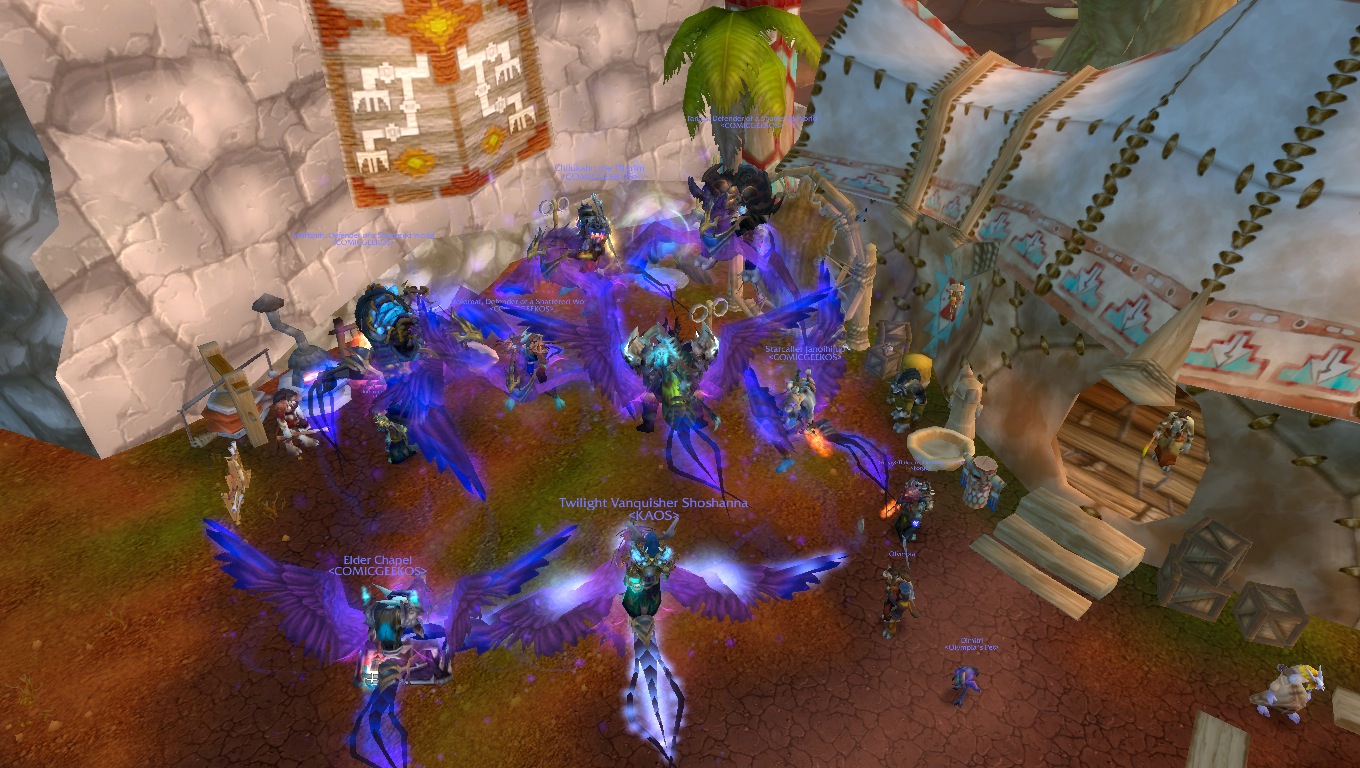 Y aquí va una que nos mandó Tarkus, tomada desde un ángulo comprometedor de la ingle de Cho'gall (pero sale el momento del logro, así que la incluimos)