Demonios, siguen saliendo sets de LEGO que amenazan con destruir mi salud financiera.  Alguien estuvo tomando fotos – una plétora de fotos – en la New York Toy Fair que han tenido un efecto tipo Jedi mind trick: "debes comprar estas figuritas… debes comprar estas figuritas…"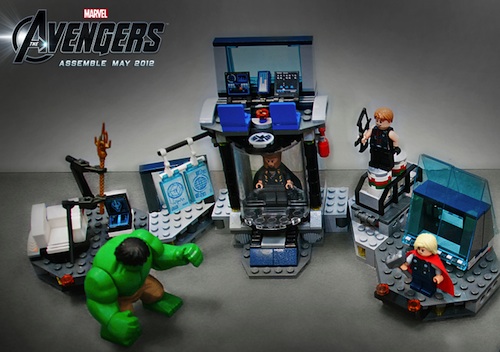 Vean la imagen completa a continuación, con Quinjet y todo:
(click para ver en toda su gloria)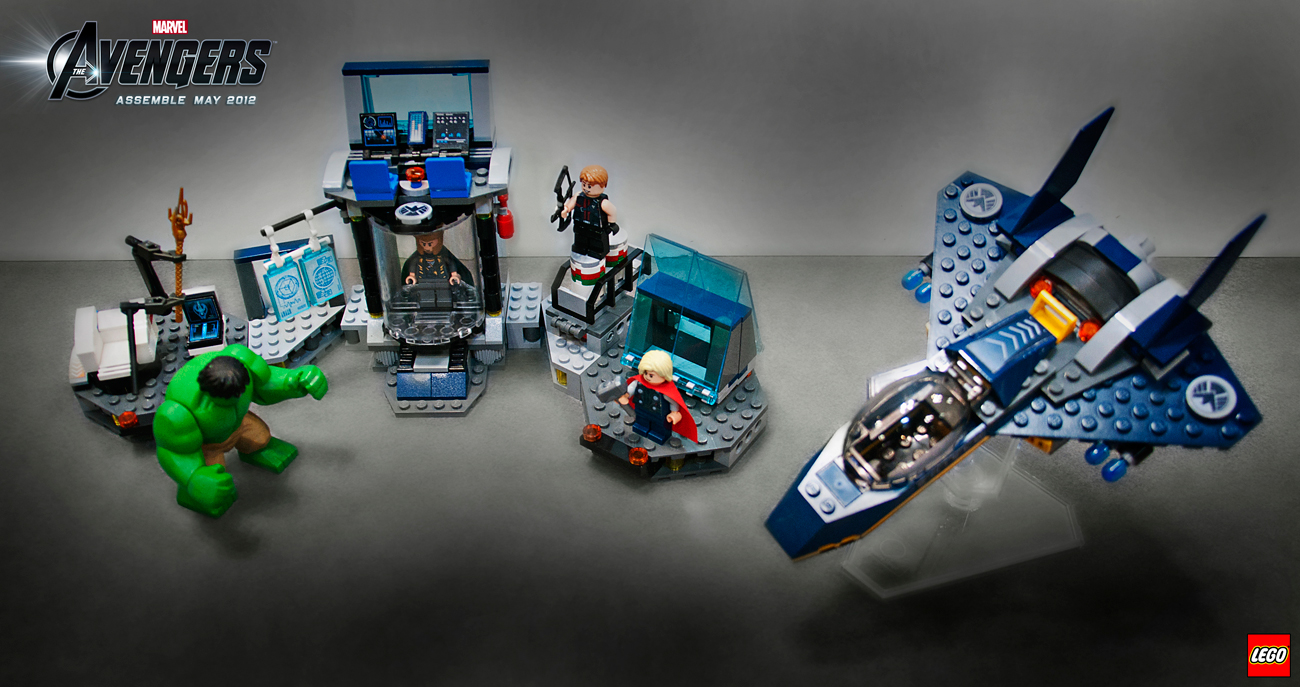 Gracias a io9 por la fotillo.  Les sugiero que vayan al enlace para ver un montonazo de fotos de LEGO Avengers, Lord of the Rings, X-Men (incluyendo Deadpool, wooo!), y los sets de héroes de la DC.  Si, LEGO tiene licencias de Marvel y DC.