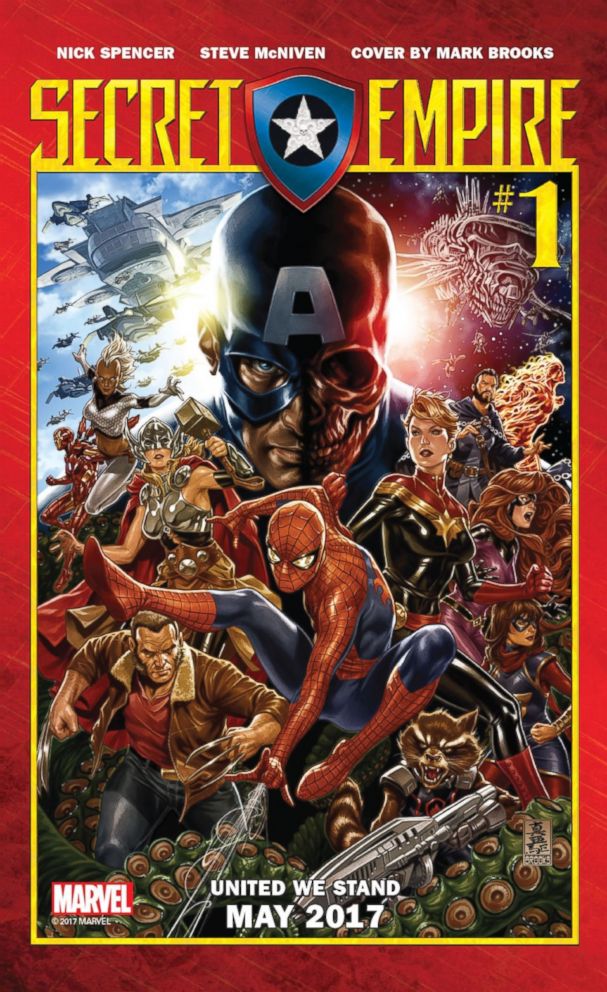 Estos son algunos títulos que me llamaron la atención en el catálogo de comics (´Previews´) que publica el distribuidor de comics en EUA, Diamond, para que las paquineras preordenen los libros de cada mes.
Y la imagen de arriba corresponde al inicio del evento del verano de Marvel. Steve Rogers es agente de Hidra gracias al cúbo cósmico que desarrolló conciencia y ahora está por dominar a edmundo, digo, al mundo!

SECRET EMPIRE #1 (of 9)
NICK SPENCER (W) • STEVE MCNIVEN (A)
Cover by MARK BROOKS
It's been building for months, across a bevy of titles! But now, the moment has arrived for Steve Rogers to step into the light and declare his allegiance to Hydra! How can the heroes of the Marvel Universe cope with this shattering betrayal by the most trusted figure among them? And what will this mean for the world? The map of the Marvel Universe changes in ways nobody will expect — TRUST THE SECRET EMPIRE!
48 PGS./Rated T+
La Doctora Aphra ha sido una de las mejores adiciones al universo de Star Wars que fue creada como parte de los cómics de Marvel. Y ahora compartirán una historia con Luke S.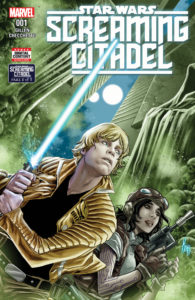 STAR WARS: THE SCREAMING CITADEL #1
KIERON GILLEN (W) • Marco Checchetto (A)
Cover by MARCO CHECCHETTO
"THE SCREAMING CITADEL" — PART 1
Rebel pilot and rogue archaeologist wander side by side into the darkest shadows of the galaxy as Luke Skywalker reluctantly teams up with Doctor Aphra! The Doctor makes Luke an offer he can't afford to pass up…one that leads him to a very rare gathering at the heart of the infamous Screaming Citadel. Will Luke find what he's looking for? Can Aphra be trusted? Or will they both wind up victims of the Citadel's Queen?
40 PGS./ONE-SHOT/Rated T
Lamentablemente concluye la participación de Jason Aaron en Doctor Strange. Después de casi dos años a la cabeza del título y de haber escrito unas de las mejores historias de Strange, Dennis Hopeless comienza a escribir a partir del #21 una historia que es tie-in de Secret Empire (una decisión que no me entusiasma mucho).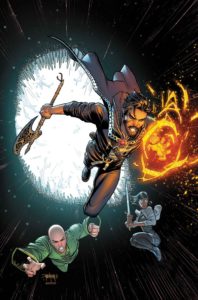 DOCTOR STRANGE #20
JASON AARON (W) • CHRIS BACHALO, KEVIN NOWLAN, AND MORE! (A)
Cover by Chris Bachalo
• The culmination of Jason Aaron and Chris Bachalo's first three epic stories is here!
• Dormammu! Mordo! Mr. Misery! The Empirikul! Wong!
• Don't miss this remarkable issue!
40 PGS./Rated T+
Image presenta una historia de terror que promete mucho.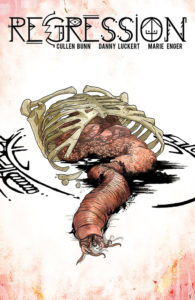 REGRESSION #1 (MR)
IMAGE COMICS
(W) Cullen Bunn (A/CA) Danny Luckert, Marie Enger
Adrian is plagued by ghastly waking nightmares. To understand and possibly treat these awful visions, Adrian reluctantly agrees to past life regression hypnotherapy. As his consciousness is cast back through time, Adrian witnesses a scene of horrific debauchery and diabolism. Waking, he is more unsettled than before, and with good reason-something has followed him back. Adrian descends into a world of occult conspiracy, mystery, reincarnation, and insanity from which there is no escape.
Presented by CULLEN BUNN (Harrow County, The Sixth Gun, The Empty Man), DANNY LUCKERT (Haunted), and MARIE ENGER (Pistolwhip, 2 Sisters), REGRESSION is a tale of supernatural terror and intrigue unlike any horror comic you've ever experienced.
Flash viajará al future (siglo 25) para tomar la iniciativa y atacar a Zoom! Como dato curioso, la serie de TV de CW, presenta a Thawne como originario del siglo 22.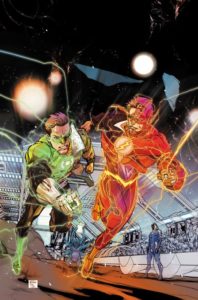 THE FLASH #23
Written by JOSHUA WILLIAMSON • Art and covers by CARMINE DI GIANDOMENICO
"RUNNING SCARED" prelude! Barry Allen is at a crossroads. He's lied to the woman he loves about his life as The Flash, and a rift is growing between him and his heroic young partner. Now, his greatest enemy has threatened to strike down everyone close to him! It's time to make a tough choice that will launch The Flash into his most incredible mission yet: a siege on the 25th century stronghold of Eobard Thawne!
On sale MAY 24 • 32 pg • RATED T