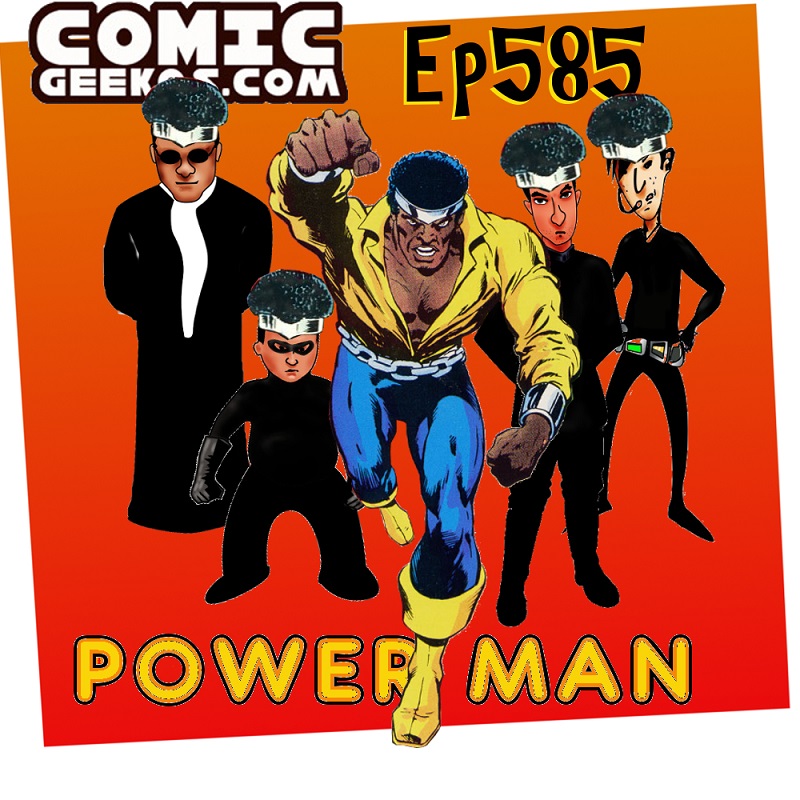 En este episodio muy, pero muy especial hablamos acerca del personaje de Marvel: Luke Cage, quien muy pronto estrenará serie propia en Netflix, pero quien ya vimos en acción en la serie de Jessica Jones. Además discutimos el box office, hablamos de las noticias geekas de la semana, compartimos un 10 en 10, comentamos los comics leídos esta semana, les contamos un sueño geeko, les recomendamos la película de April and the Extraordinary World y leímos sus correos.
Los productores ejecutivos para este episodio son:
Sir Clemens

Chovengo

Iván de Dios Pérez

El Canaca

Edward Alvarez Herrera

Arturo Luis Tejedor

Kompadre-Mon Go

Chiro
Gracias a Ticoman por la portada para este episodio.
CG, Episodio 585
Play Now
|
Play in Popup
|
Download