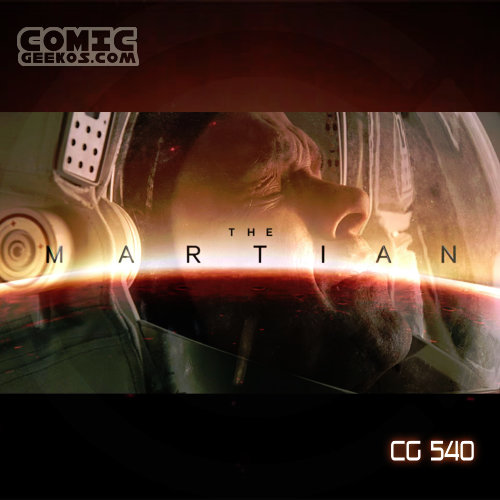 En este episodio muy, pero muy especial, hablamos de la película basada en el libro que más recientemente se ha convertido en uno de los favoritos de los Geekos: The Martian. Además comentamos el box office, hablamos de noticias de comics, hicimos mini reviews de Dr. Who, The Muppets, S.H.I.E.L.D. y Gotham, hicimos la cuenta regresiva, hablamos de un par de comics leidos este semana leímos sus correos e hicimos un Vergsus!
Gracias a los productores ejecutivos de éste episodio:
Miguel Diaz Hidalgo
Benigno Mandujano
El Midas
Sir Clemens
Iván de Dios Perez
Chiro y Robotman
Alvin
Gracias al Profesor Membrana por la portada para este episodio.
CG, Episodio 540
Play Now
|
Play in Popup
|
Download